Arno Thielens wrote an article about his experiences as a [PEGASUS]2 researcher. The article can be found on the website of the FWO.
Prof. Georgios Spyropoulos (WAVES, GASP) obtained the prestigious Odysseus grant for conducting his research on "Soft integrated ion-based circuits for diagnostics and closed-loop neurological interventions".
FWO press release (26/3/2021): Research Foundation - Flanders - Results Odysseusprogramme 2020 (fwo.be)

Coock open city: Smart towards a high-quality living environment. Online workshop 12 January, 2021, 13:00. Program, Registration
Virtual workshop on health and environmental impacts of 5G of the European Parliament. Monday, 7 December at 10:00am. Poster, Program, Watch the video recording.
The second Urban Sound Symposium is scheduled for April 19-21, 2021. This online conference will be organized simultaneously in Ghent, Montreal, Nantes, Zurich, London and Berlin by researchers at Ghent University, McGill University, Université Eiffel, EMPA, UCL and TU Berlin.
Impact of RF-transparent glazing on RF-EMF exposure: case study.
Communication about 5G exposure research at WAVES:
Research
Tools & Demonstrators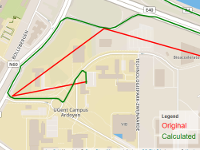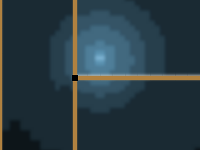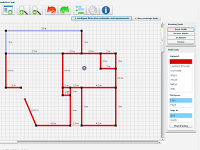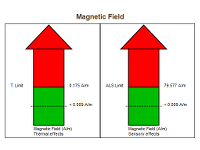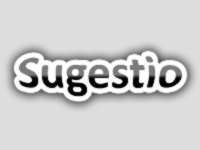 News
Universiteit van Vlaanderen te gast in het Hearing Technology labo @ WAVES. Hoor alles over onze geluidsdichte kamers, meetmethoden (EEG, numerieke modellen, en geluidsperceptie) in deze podcast.

Best poster award for Nico at IPIN: N. Podevijn, D. Plets, M. Aernouts, R. Berkvens, L. Martens, M. Weyn, W. Joseph, "Experimental TDoA Localisation in Real Public LoRa Networks", International conference on Indoor Positioning and Indoor Navigation (IPIN 2019), Pisa, Italy, 2019.
Prof. Verhulsts onderzoek naar innovatieve technologiën rond gehoordiagnostiek en hoorapparaten staat in de kijker in de herfst editie van het AIG nieuws (Alumnivereniging van de UGent, pagina 6-9). [PDF]


Successful imec.icon LEDsTrack closing event: highly accurate indoor positioning of automatic guided vehicle using visible light! Congratulations Sander and David!
Terragraph 60 GHz switched radio channel sounder and financial grant awarded to WAVES by the Telecom Infra Project (TIP) (lead: Emmeric Tanghe).


Arno Thielens wins the Alessandro Chiabrera Award for Excellence in Bioelectromagnetics! Plenary award talk at BioEM 2019 in Montpellier, France.
This prize has the purpose to keep alive Prof. Chiabrera's memory and scientific legacy, as well as to foster excellence in the Bioelectromagnetics community, by giving recognition to outstanding scientific contributions from early stage researchers. Reported by imec on twitter, facebook.

Testpersonen gezocht voor hoordiagnostiek studie. Lees meer.